Lymphedema is a chronic condition and. it takes commitment to keep it in check. Even then, there are bound to be set backs.  One of the most important things to do after a diagnosis of ANY condition is to
Build Your Team
. It takes a lot of time and maybe even some wrong choices to eventually get a good team together to help you in your journey with lymphedema. Here's a list of who you should recruit.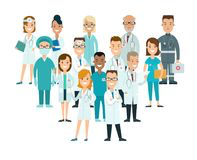 Physician:   The primary doctor on your team may change over time. It is important that you always have a doctor who is able to oversee care, treat infections, and provide scripts for therapy .   Someone may initially have a wound doctor diagnoses and recommend lymphedema treatment but may not continue to them once the wound has healed. In the same way, an oncologist may initially give a script for therapy and other treatment but over time  an Internist or GP may be needed to call in the case of an infection. If you are having trouble finding an appropriate doctor, ask some of your other team members for recommendations. CLICK HERE for information on how to talk to your doctor about lymphedema..
THERAPIST:  You need a certified lymphedema therapist (CLT)  you can see regularly. It is important that this person has completed a  135 hour certification course in Complete Decongestive Therapy. The therapist should have the initials CLT after their name.  This stands for Certified Lymphedema Therapist. The initials LANA stand for Lymphology Association of America. A therapist who has these initials has passed a comprehensive examination demonstrating knowledge of the lymphatic system and lymphedema management. There are weekend classes that can be taken and even lymphatic massage classes that give an introduction to lymphedema therapy however you want a CLT to be on your team to help manage your lymphedema. After you identify someone who is a CLT, it is important that this person is someone who is easy to learn from and  communicate with.Ideally, this relationship will be a long one so finding a person who is both good at what they do and also easy to communicate with is important. I recommend having a therapist who fits into the regular insurance world (in the US) and also someone who you can go to every once in a while to help you with maintenance of your lymphedema.
Click here for a pdf to help find a lymphedema therapist  
Click Here to schedule a phone consult with me
A Certified Fitter. This may also be your therapist or it can be someone different. Everyone has their areas of interest and it may be that your therapist is not as interested and therefore not as up to date on all the latest in terms of compression and garments that are out there.  Compression is one of the main treatments of lymphedema management so again, having someone who you can get a hold of and communicate well with is very important. A poorly fitting garment may be worse than none at all. Check your local DME shop as many of them have a fitter or  Click Here to find a fitter
 An advocate: As humans, we are meant to live in community. We are meant to help each other out when we need it and rejoice in the good times. I strongly encourage you to find a person or many people who can be there for you. They can be an extra set of ears during appointments, help you wrap yourself when it is difficult, encourage you and provide accountability. They can lift your spirits when you are discouraged and celebrate your victories.  Find that person and talk to them about what you may need.  Need help figuring out what to say? Click Here  
A support group: It is important to find people further along in your journey and over time also be that person to someone else. With lymphedema, there are so many practical questions like shoes and clothes, opinions on pumps, lotion  and garments as well as if things like success of alternative medicine. It is great to have a place to learn about things as well as share your life knowledge. Additionally, no one knows exactly what you are going through but people who share a lymphedema diagnosis are more likely to have gone through the same thing as you and are easier to vent to .  There are online facebook groups and in person support groups. Local hospitals may have a support group or you may be able to find one on the MEETUP app. The important thing is to find the support.
Fitness Accountability Partner: Fitness is a very important component to managing your lymphedema. Your lymphatic system works best at a normal weight. Keeping as close to a normal BMI as possible will help to keep your lymphedema symptoms under control. Additionally, muscle contraction which happens in exercise is necessary to help move your lymphatic fluid. Your fitness routine may involve group classes, an online program, a fitness buddy or a personal trainer. One thing is for sure…. Having accountability helps consistancy. 
The importance of building your team is so important. Having the people you can count on set up and ready to go when you need them reduces stress and allows you to live your best life. Your team may grow over time. Nutritionist,  Chiropractor, Podiatrist, Acupuncturist among others may be additional members you add along the way. Through it all, remember that being able to easily communicate with these people is key to them working well with you on your journey.